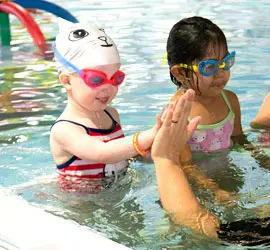 Others 'do' lessons…
We TEACH Swimming!™
At Nitro Swim School our mission is to teach children how to swim. Period.
We build confidence and teach lifelong lessons in water safety so that children learn to love, respect and be comfortable in any aquatic environment whether it's the neighborhood pool, rivers and lakes, or the ocean.
Our swimming lessons are technique focused, goal oriented and fun!
We carefully pick and train instructors who are dedicated and passionate about teaching children how to swim in a safe and supportive environment.
The Nitro Swim Centers in Austin, TX are INDOOR Olympic sized facilities each with 23 awesome swim lanes and a dedicated swim lessons-only pool. Our water is a comfortable 88 degrees, year round with the highest water quality anywhere so your children area able to learn to swim in an optimum environment!
About Our Professional Swim Instructors
In addition to the successful completion of our Nitro proprietary Instructor training, including videos and several hours in the water under expert supervision, all Nitro Instructors are certified in concussion protocol training as well as athlete abuse prevention training.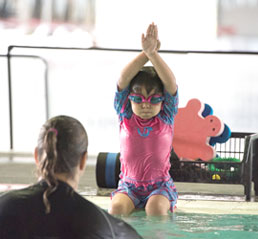 Ready to Get Started?
Here's what you need to know:

Choose your desired location: Bee Cave or Cedar Park

Create New Student(s).

Browse classes and complete the registration.