Others 'do' lessons…
We TEACH Swimming!
™
Our mission is to teach children how to swim. Period.
Welcome to Nitro Swimming – The Austin area's premier competitive swim team.
15 Time Texas Age Groups Swimming Champions
USA Swimming Club Excellence Gold Medal Team 
Join the Top Swim Team Program in Central Texas!
2022-23 Swim Team Registration Is Now Open!
 New or Returning Nitro Families 
CLICK HERE FOR REGISTRATION INFORMATION
All New Swimmers Must Have an Evaluation prior to registration to be placed in the proper group.
Thank you and we look forward to seeing you at Nitro!
New Swimmer Evaluations are held every Saturday at the :
See you at Nitro!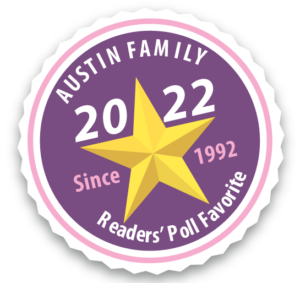 Nitro is Hiring Front Desk Staff, Swim Instructors and Swim Team Coaches!
Four Nitro Swimming Locations
Nitro Swimming, the Austin area's premier home for Swim Lessons and Competitive Swim Team, features two Indoor, Climate Controlled State-of-the-Art Swim Centers in Cedar Park and Bee Cave each with their own indoor 50 meter Olympic size competitive pool and separate learn to swim lessons pool. Our Nitro Fort Wayne, IN indoor swim school is dedicated to teaching our award winning Learn to Swim programs with swim lessons in mind with perfectly maintained water temperature and quality. We've also added another Swim Team location at Steiner Ranch which is seasonal (mid August to the end of April) and is outdoors in the heated Bella Mar Pool. Check us out today!
Why Nitro? Others "do" lessons, We TEACH Swimming! It's not just a tagline. It's what we do daily, with pride, with professionalism and with love. We've been doing so for more than 15 years in the Austin area. Our Swim School has served and taught thousands of families and kiddos how to swim while making thousands of friends and fans in the process! Our Swim Team has captured 15 Texas Age Group Swimming Team Championships, continues to produce multiple National level athletes annually. Nitro is fully compliant with USA Swimming's Safe Sport Program and is recognized by USA Swimming's Club Excellence Program as a Bronze Medal Team. Whether you have a 6 month old ready to get acclimated or you're an adult wanting to learn from the best around, we do it all for all levels of swimming – especially the newcomer! Come see Nitro for yourself and feel the Energy!

Our Nitro Bee Cave and Cedar Park Swim School locations have re-opened for Swim Lessons! Read Coach Mike's Recap of…

Even though it's a year 'round issue, the likelihood increases with summer being here. It can happen anywhere, at any…

Thirty-eight Nitro athletes headed to Colorado Springs this past week for a week's worth of concentrated training. The training trip…

What a weekend it was at STX Champs in Temple! While there wasn't a lot of deck space, the energy…