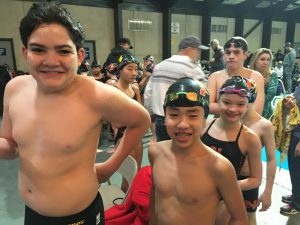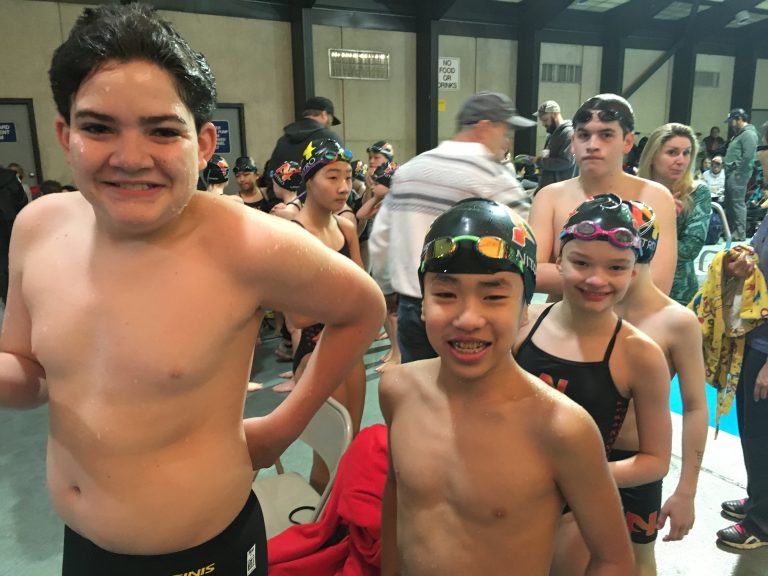 Think Nitro! It's our theme this upcoming Championship season, and this weekend was the 1st of many to come within the next few months. All the coaches put their heads together to come up with some of the best moments of the weekend!
We loved watching kiddos like Brooke Frushour win the 100 Back (1:23.7), dropping oodles of time, over 10+ seconds. Kyle Lee was able to race some events he hadn't in awhile and proved that he was there to race! Macy Ahlgren saved the best for last, dropping over 12 seconds in her 200 IM, and swimmers like Channing Sweeney came to B Champs for one event. Our favorite part was Channing's reaction after her 50 Back where unfortunately she was DQed, but her response "Well..at least I get to learn from it!"
Outside of all the fast swimming this weekend, we watched swimmers like Libby and Addie Gunn smile at every moment and their sparkling attitude rubbed off on other. Annabelle Change not only rocked her 100 Back, but showed how great of a sibling she was by helping her younger brother to all his races. Jocelyn LeGere stayed all night on Saturday to watch her best friend Madeleine Stokes rock her 400 IM to pick up a BB time!
Overall, we loved seeing kids travel to San Antonio for 1-2-3+ events and making a huge weekend of it. As always, we are super proud to represent the Nitro 'N' and love working with your kids!
GO NITRO!
– Allison Brol